House church


is a church which responds to the two great missions entrusted by the Lord, Mark 16, 15, to evangelize, Matthew 28, 19-20, to form the new children of God. His simple experience takes place in fraternal relationships, in complementarity, in communion and in listening to the Holy Spirit, as 1 Corinthians 14:26 says.


The biblical characteristics listed below are those of the Church of the first two hundred and fifty years of the history of the Church and those of "the Church in the houses" also called "organic" which emerges all around the world today. again:


A house church is a simple church


It is simply a time set aside for the people of God to gather with Jesus in the middle. They walk. They sing. They pray. They eat together. They take the Lord's Supper and study the Bible together. They share what God does in their lives. They intercede for people and for all kinds of needs all around them. They serve and minister to one another through the gifts that God has given to each. They love one another and seek to encourage and build one another in their faith.
A house church meets in a house


because a family atmosphere reigns there It is a place where it is easy to live the church. There is no mysterious emblem to explain. There is no religious context. No one feels uncomfortable doing something that is not religious. People feel at home and relax. The church begins when the first two or three people arrive, because the church is the people and not the building, the rites, the doctrines, or the program. Where reborn Christians gather is the church.

A house church is an evangelism center


They go out to be witnesses for those who do not know Jesus in the power of the Holy Spirit. They fulfill the great missionary command of Mark 16, 15. Then, it is easier to bring an unbelieving person to a meeting in a family home than in what resembles a "sanctuary". Our desire is to plant a church near each person in each district and each village. This is one of the reasons why the Church of the first century "turned the world upside down". We believe in a multiplication of house churches that will welcome this great harvest to train, equip and send them to respond to the last great awakening that comes to earth.

---
House church simplifies discipleship


It is good to lead people to Jesus in the streets, in the parks, in large stadiums or in spontaneous conversations. But when we lead them to the Lord in the very place where they will be trained as disciples, a church in a house, we will have a distinct advantage. They can be baptized directly. They can be gently led in a walk with Jesus by the people who led them to receive Christ. The difficult task of bringing them and integrating them into "this stranger in their eyes which is the church" will already be done. They already live the reality of the church, in the house.

A house church is related to the whole Body of Christ, the town church


In the New Testament all the local churches had only the name of the city where they were, church of Jerusalem, Rome, Antioch ... Everything that belongs to Jesus belongs to his church. Everything Jesus does in our city is one Body. We have a responsibility for this, including in prayer. All the believers present are this Body. We all belong to each other. We were born in unity and called to maintain unity by welcoming believers regardless of the group to which they belong. The only name worthy of being raised is the name of Jesus. We don't need to search for a beautiful name for our church. It is not our church. It is the church of Jesus. It is the church that meets in someone's house, it is part of the city church. Romans 16, 3, 5; 1 Corinthians 16.

A house church can be moved


We don't need to meet in the same house every week. It is not the building that keeps us together. These are the relationships that bind us to each other. We are flexible. We can meet anywhere, by a lake, around a meal or in a large building, that way, we expose ourselves to more people in more places.




House churches are relatively easy to start


We could not find a simpler method of planting churches. And we use planting churches as a way to evangelize, to make disciples, and to serve the mission. The House Church Movement has been proven to be one of the best methods for the growth and multiplication of Christian communities. The best way to make disciples is also to start new churches. When people gather in small informal groups, discipleship is practically done without conscious effort.

House churches can start before planter arrives


This happened in Antioch and Samaria. We also see in Acts 10 that Cornelius was an instrument to start a house church without even knowing what he was doing. This is happening in China and many other places today.


This does not take away from the role of apostles, prophets, evangelists and pastors / teachers. We are talking about starting churches, not the long-term success of these churches. We will need the ministry of anointed leaders established by the Lord to see these churches grow.

These are some characteristics of the Church in the houses :

There will not be two similar meetings. Each will have its own personality. It is the Spirit of Jesus who guides. He brings enthusiasm for his presence in each meeting by using all those he chooses to serve others.

1 Cor. 14, 26

.
Everyone has their place in the Body of Christ
The house church (organic) allows us to show the way of growth and multiplication as Jesus taught us and to give everyone the opportunity to express the gifts and talents he has received.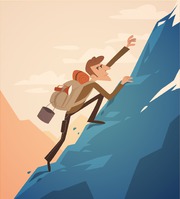 Equip each person to enter into his calling and his destiny in Christ.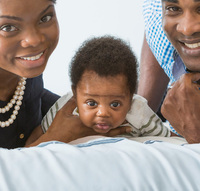 Raise fathers and mothers who are going to give birth and know how to accompany newborns on this path of maturity! This is what the Church needs today.